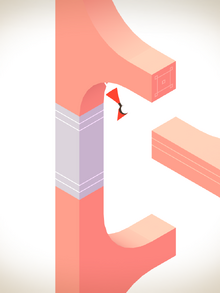 Ida's Red Dream was a stand-alone level that in which Ida wears red. It has now been replaced with the level Ida's Dream which is identical except from the red colour theme being changed to blue and ida wearing her normal outfit.
It also shows some rare game mechanics and is made up of numerous smaller levels together inside of a windmill.
Walkthrough:
Inside the windmill area choose one of the doors and refer to the tutorials below.
Cave Room:
Space Room:
Castle Room:
Floating Room:
Block Room: